On October 27th, Palestinian solidarity groups and their supporters came together to highlight the #BoycottPuma-Give Puma the Boot campaign. Activists from across Canada participated with solidarity photos and in Vancouver, there was a flash picket at the Puma outlet store. The social media response to the campaign was enormous and #BoycottPuma is here to stay in Canada.
Cohosted by: BDS Vancouver-Coast Salish, Canada Palestine Association, Canadian BDS Coalition, Independent Jewish Voices Vancouver, IJV Vancouver Youth Bloc, International League of Peoples' Struggle ILPS Canada, Just Peace Advocates, Samidoun Palestinian Prisoner Solidarity Network
Endorsed by: BAYAN Canada, Canada Philippines Solidarity for Human Rights, Gabriella BC, Migrante BC, Migrante Canada, Sulong UBC
Why Boycott Puma?
Global sportswear manufacturer Puma is involved in violations of international law and human rights. Puma is the main sponsor of the Israel Football Association (IFA), which includes teams in Israel's illegal settlements on occupied Palestinian land.
In addition, Puma's exclusive licensee in Israel is Delta Galil Industries, which has branches in illegal Israeli settlements. Delta is listed in the UN database of companies that are complicit in Israel's illegal settlement enterprise. (More background info here.)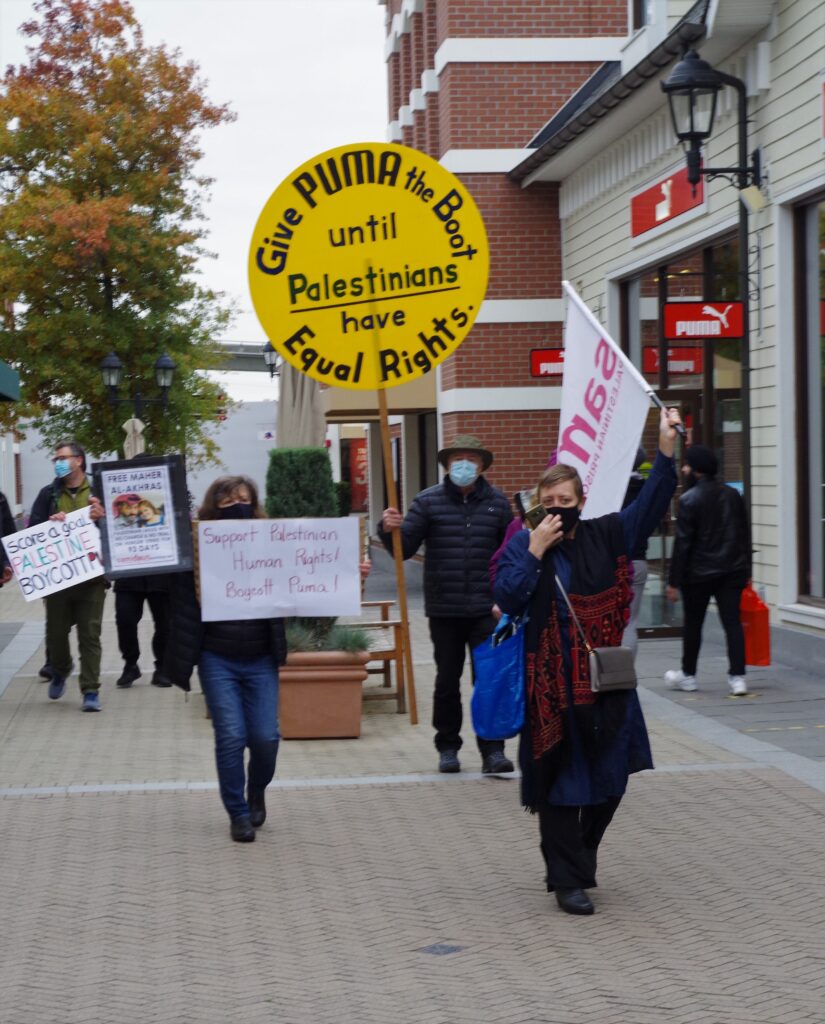 For more solidarity photos from across Canada, check out CPA Facebook page