Two great events coming up in Vancouver.
On July 18, join us for an important evening on Palestine, the struggle for justice — and the campaign to shut down Elbit Systems and its murderous drone force. Scotiabank, one of Canada's biggest banks, is the largest foreign investor in Elbit Systems, which produces 85% of Israel's killer drones used to target Palestinians for assassination in Gaza, Jenin and throughout occupied Palestine.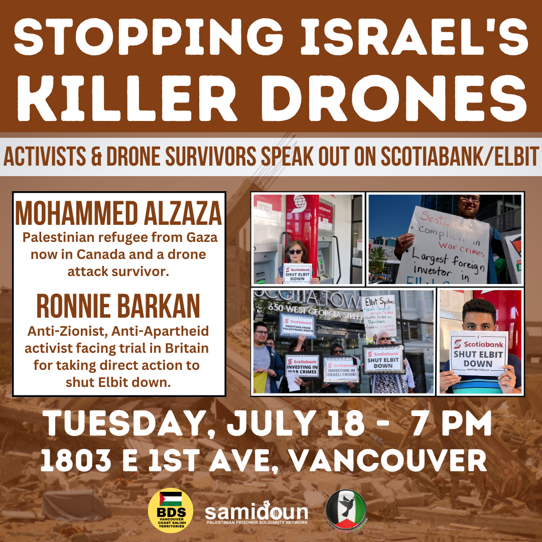 And then join local solidarity groups in Vancouver on July 22 to Stand for Palestine, and demand that Scotiabank stop investing in Elbit Systems.
More info on Scotibank as the largest foreign investor in Israeli arms dealer Elbit here.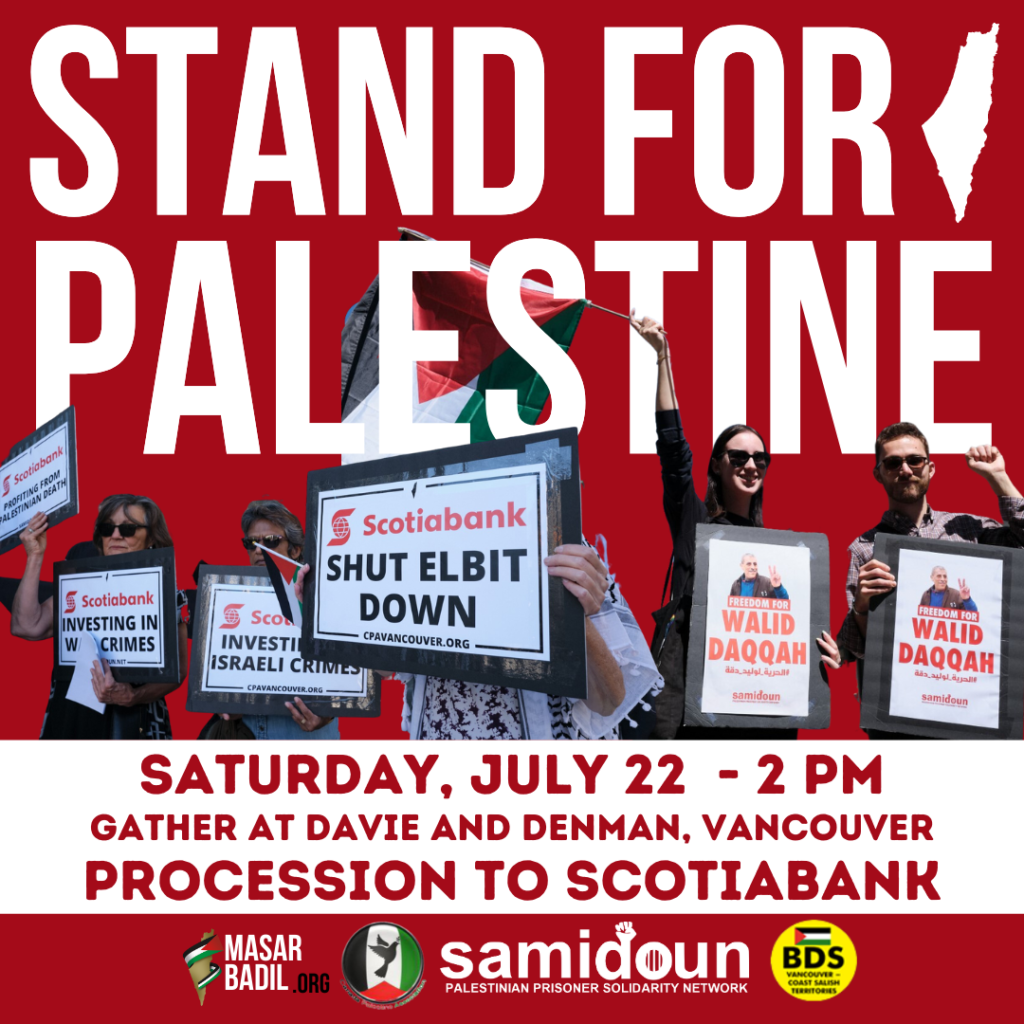 And be sure to send your letter to Scotiabank demanding they stop investing in Israeli war crimes! Tell Scotiabank to Divest Now from Elbit Systems – Action Network