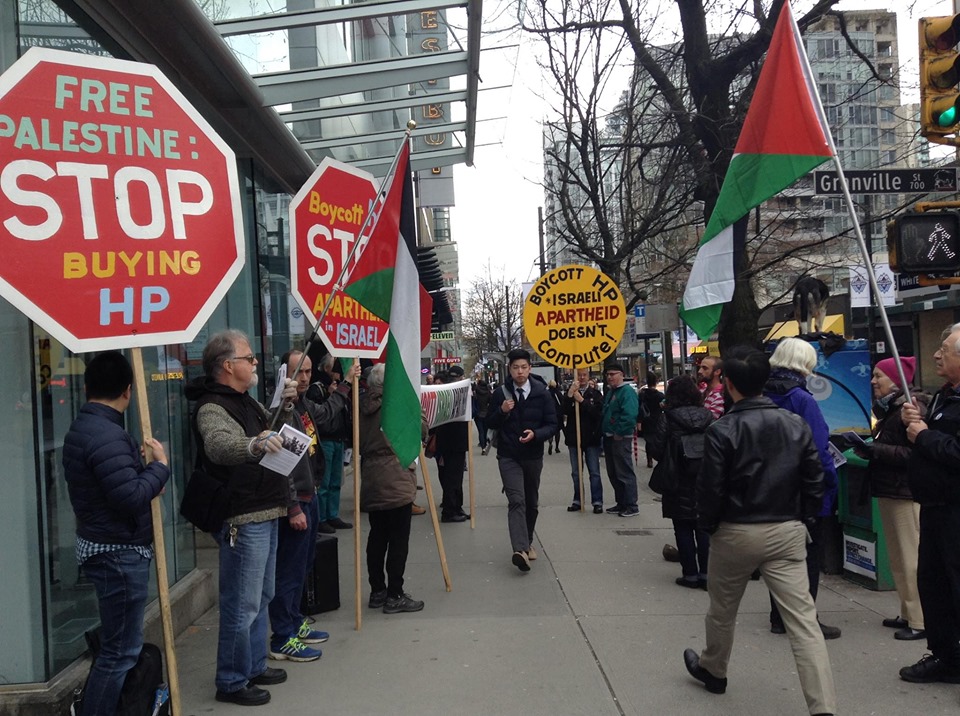 Wednesday, October 2, 2019 at 7 PM – 9 PM
SFU Harbour Centre Campus Vancouver (Room 7000)
Facebook Event
REPRESSION OF PALESTINIAN RIGHTS UNDER THE GUISE OF 'COMBATING ANTISEMITISM'
SPEAKERS:
Hanna Kawas, Canada Palestine Association
Charlotte Kates, SAMIDOUN Palestinian Prisoner Support Network
Neil Naiman, Independent Jewish Voices-Vancouver
Sara Sagaii, COPE Organizer
Marion Kawas, BDS Vancouver
Presentations will analyse recent measures taken by governments outside of Israel to repress Palestinian voices and criminalize Palestinian political activity and Palestine solidarity under the guise of 'combating antisemitism'. Two cases will be highlighted. First, the recent motion at Vancouver City Council which would have adopted the International Holocaust Remembrance Alliance (IHRA) of antisemitism which in its examples and guide very explicitly equates criticism of Israel with antisemitism. Second, the move by the German government to ban Palestinian journalist Khaled Barakat, an advocate for Palestinian prisoners in Israeli jails, from speaking at any political event or being in a group of more than 10 people.
Following the presentations will be a facilitated discussion on how Palestinians and Palestine solidarity organizations can resist these moves which attempt to erase the Palestinian narrative, suppress the growing BDS movement, and isolate Palestinians living in the Occupied Territories, the Gaza Strip and inside the borders of the Israel from international solidarity and support.
Organized by BDS Vancouver, Canada Palestine Association, Independent Jewish Voices-Vancouver, International League of Peoples' Struggle Canada, Samidoun Palestinian Prisoner Support Network
Thanks to the SFU Teaching Support Staff Union (TSSU) Solidarity and Social Justice Committee for their support.
Check the video of the event