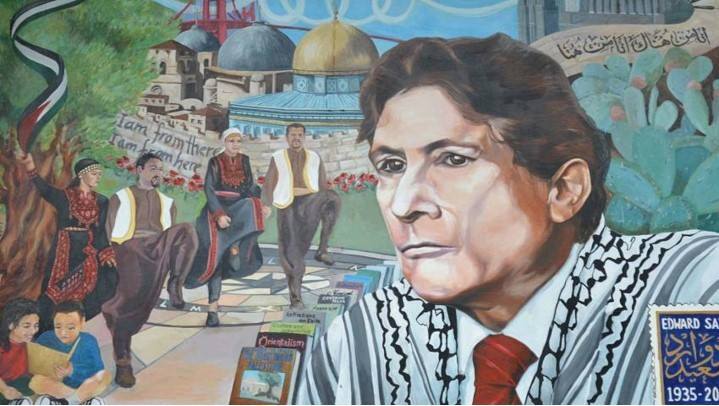 Saturday, February 23, 2019 at 2 PM – 4 PM
Room 7000 SFU Harbor Centre 515 West Hastings Street
The late Edward Said left an indelible mark on post-colonial studies with his book, "Orientalism" and taught generations to recognize the West's constructions of its "other," particularly in the Middle East and the Islamic world. As a Palestinian intellectual Said brought his anti-colonial critique to bear on what he called "The Question of Palestine," revealing Zionism as a colonial ideology and the Western liberal support of this as a part of its colonial heritage. He was one of the first to publicly criticize the Oslo Accords and said one month after the signing of Oslo in 1993 that it was "an instrument of Palestinian surrender, a Palestinian Versailles". This forum looks at Said's legacy in the context of the ongoing dispossession of the Palestinian people.
Moderator: Joanne Naiman
Main Speaker: David Barsamian
Panelists: Hanna Kawas, Adel Iskandar, Sana Janjua
David Barsamian is an investigative journalist, broadcaster and author. He is the founder and director of Alternative Radio, which is in its 33rd year. He has interviewed and written books with Noam Chomsky, Eqbal Ahmad, Howard Zinn, Tariq Ali, Richard Wolff, Arundhati Roy and Edward Said. His latest with Noam Chomsky is Global Discontents. His book with Edward Said, Culture & Resistance, which had been out of print is just reissued with a new introduction by David. He is a winner of the Media Education Award, the ACLU's Upton Sinclair Award for independent journalism, and the Cultural Freedom Fellowship from the Lannan Foundation. The Institute for Alternative Journalism named him one of its Top Ten Media Heroes. He is the recipient of the Lifetime Achievement Award from the Rocky Mountain Peace and Justice Center. He has collaborated with the world-renowned Kronos Quartet in events in New York, London, and Vienna. He was deported from India in 2011 because of his work on human rights abuses in Kashmir. He reports on people's struggles across North America and the rest of the world.
David Barsamian will speak on Edward Said and the Middle East.
Adel Iskandar is an Assistant Professor of Global Communication at Simon Fraser University in Vancouver/Burnaby, Canada. He is the author, co-author, and editor of several works including "Egypt In Flux: Essays on an Unfinished Revolution" (AUCP/OUP); "Al-Jazeera: The Story of the Network that is Rattling Governments and Redefining Modern Journalism" (Basic Books); "Edward Said: A Legacy of Emancipation and Representation" (University of California Press); "Mediating the Arab Uprisings" (Tadween Publishing); and "Media Evolution on the Eve of the Arab Spring" (Palgrave Macmillan). Iskandar's work deals with media, identity and politics; and he has lectured extensively on these topics at universities worldwide. Iskandar's engaged participatory research includes supporting knowledge production through scholarly digital publishing such as "Jadaliyya" and academic podcasting such as "Status."
Adel Iskandar will speak on Said's critique of Orientalism and Nativism and his positioning as a secular humanist in exile.
Hanna Kawas is a Palestinian born in Bethlehem, Palestine. He is a writer and activist and has spent all of his adult life working for Palestinian national and human rights, as well as supporting liberation movements all over the world. Hanna is the chairperson of Canada Palestine Association, which was established in 1980, and is also the co-host of Voice of Palestine. He is currently active with BDS Vancouver-Coast Salish that has launched multiple campaigns.
Hanna Kawas will speak on the current situation of the Palestinians.
Sana Janjua writes poems. She is going to read three poems: one from Neruda's Isla Negra, one from Darwish, and one from Faiz. All three speak to the experience of exile, memory of violence, and the condition of the refugees drawing connection to the global crisis of internally displaced peoples, and forced migration(s) across borders.
Joanne Naiman is Professor Emerita of Sociology at Ryerson University in Toronto. She has been involved over the years in a variety of activist organizations, including the anti-apartheid movement as well as support for public education in Ontario. Since moving to Vancouver in 2008 she has been an active member of Independent Jewish Voices.
Organized by South Asian Network for Secularism and Democracy (SANSAD), Canada Palestine Association, Independent Jewish Voices, and Committee of Progressive Pakistani Canadians (CPPC) with support from Dr. Hari Sharma Foundation and the Institute for the Humanities, Simon Fraser University.
Facebook event
Videos of the event.
Presentation of CPA Chairperson