As Israeli forces are stepping up their brutality against Palestinians, activists in British Columbia are taking to the streets to show support for the Palestinian struggle. On April 23, there is an action in Surrey, BC to Stand for Palestine and to highlight Palestinian political prisoners.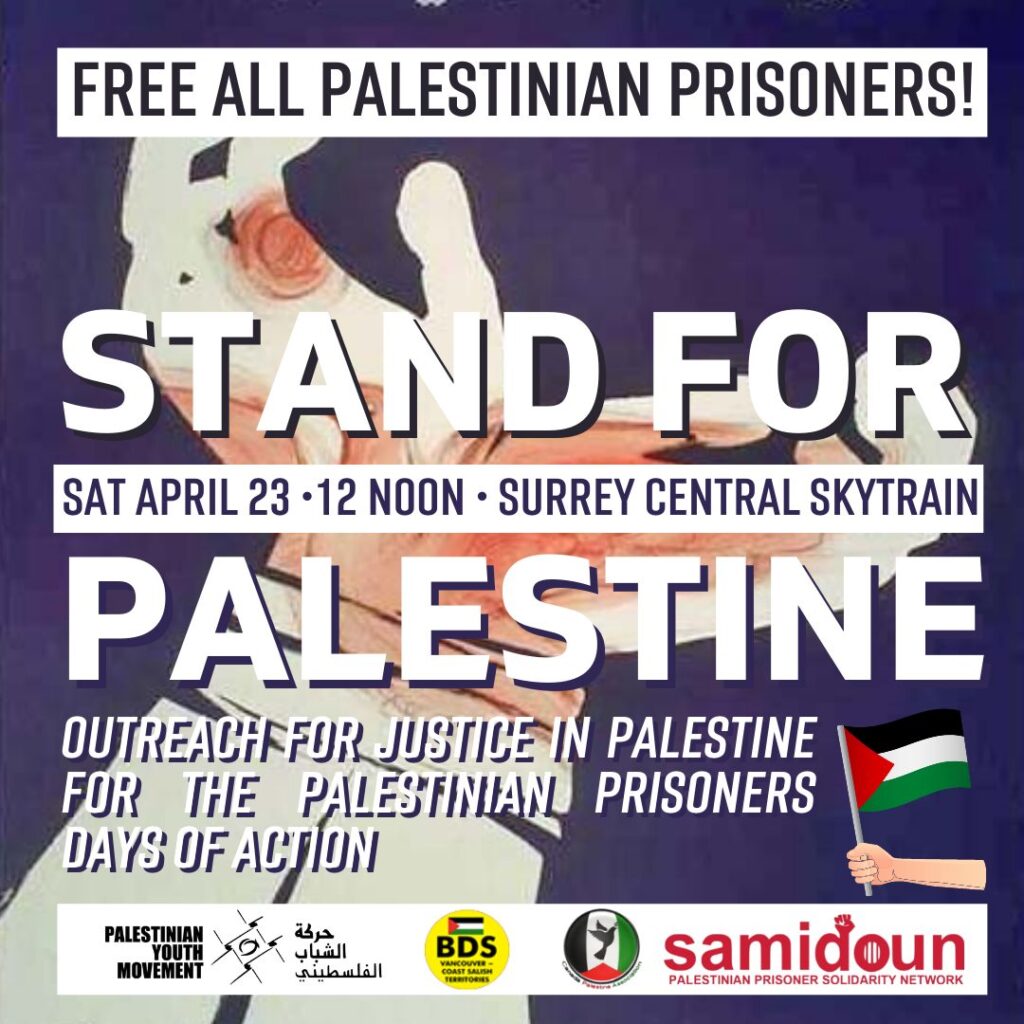 And on April 16, an information picket to say "No to Israeli Apartheid Wines" was held at the BC Liquor Store on Commercial Drive, Vancouver. Hundreds of leaflets were distributed, signatures were collected, and then a delegation went to the office of MLA Melanie Mark to also deliver the message.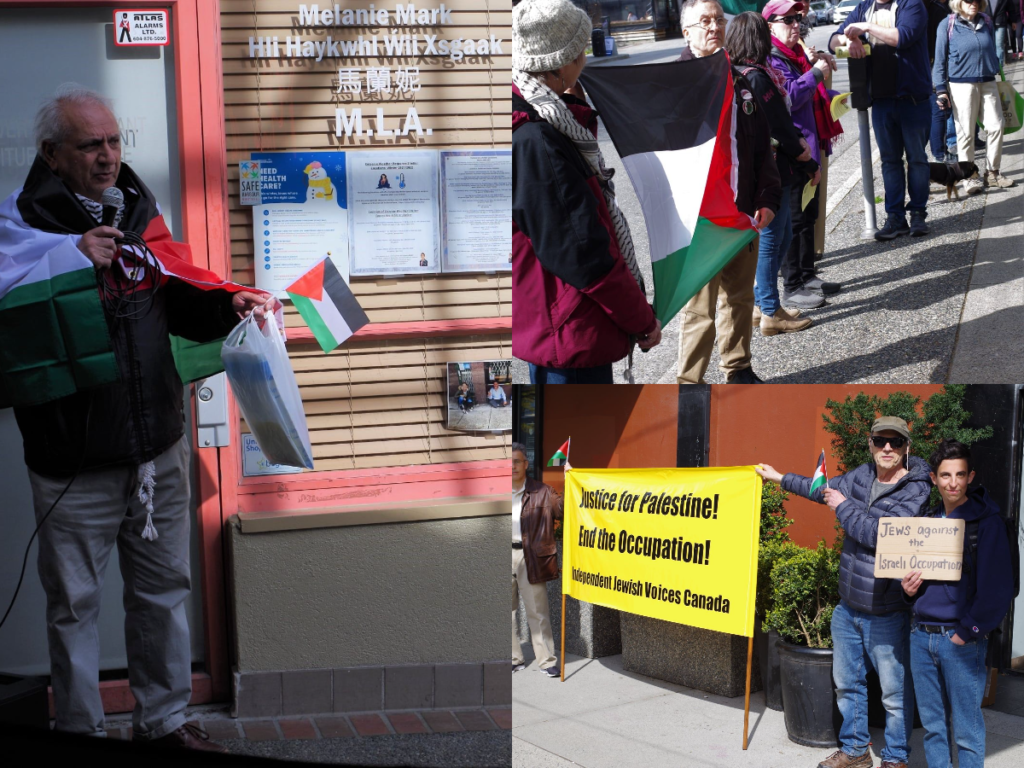 The campaign to "Tell BC Govt to Pull Israeli Apartheid Wines" has featured joint actions in Vancouver and Victoria over the last two months, and the letter initiative has garnered over 1300 signatures (both on-line and in person). Check out full details here.