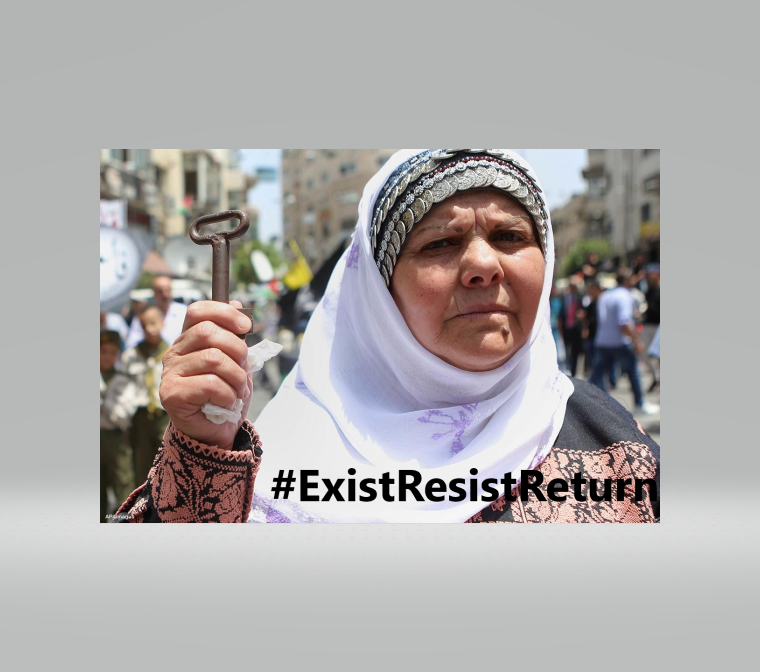 New video of highlights from meeting:
Excerpts of the excellent talk and reading by Ramzy Baroud at Vancouver's Nakba71 meeting

Posted by Canada Palestine Association on Tuesday, May 21, 2019
Speakers, Films, Personal Testimonies
#ExistResistReturn
Saturday, May 18, 2019, 2pm
SFU Harbour Centre, 515 W. Hastings, Vancouver Rm. 7000
Facebook Event
Gaza-born Ramzy Baroud is a journalist, author and editor of Palestine Chronicle. His latest book is The Last Earth: A Palestinian Story (Pluto Press, London). Baroud has a Ph.D. in Palestine Studies from the University of Exeter and is a former Non-Resident Scholar at Orfalea Center for Global and International Studies, University of California Santa Barbara. His website is www.ramzybaroud.net.
Sobhi Al-Zobaidi is a Palestinian filmmaker, artist and scholar who was born in Jerusalem in 1961 and who grew up in the Jalazone refugee camp near Ramallah. He studied economics at Birzeit University and Cinema at NYU. He is currently completing his Ph.D. at SFU.
He will be presenting his film, My Very Private Map
Local Palestinians will also present their personal stories of being Nakba survivors or descendants.
(This event is part of a Cross Canada Day of Action marking Nakba71.)
The meeting will be followed by a Boycott Israeli Wines, Mark Nakba71 picket on the W. Cordova side of SFU Harbour Centre starting at 4:15 pm.